Beaujolais Nouveau Day
Beaujolais Nouveau Day is a traditional French celebration that falls the third Thursday in November celebrating the first release of Beaujolais Nouveau at 12:01am, the entire day is filled with fireworks, music and festivals!
As the first wine of the season, Beaujolais Nouveau is meant to be consumed as a "young" wine, shortly after being harvested and is made primarily from Gamay Noir. And, since Gamay Noir is one of our favorite varietals planted at Hayworth Estate Vineyard, every year we pay homage to Beaujolais Nouveau, and celebrate with the French!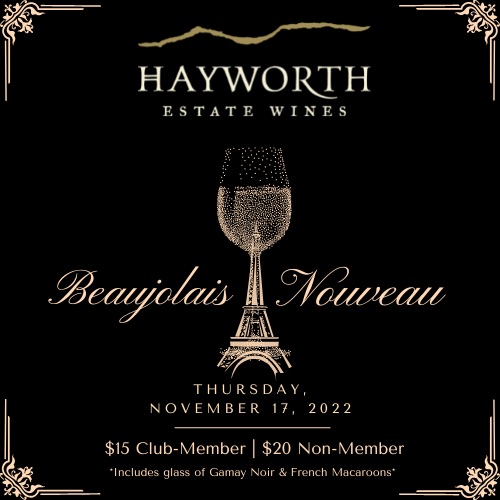 MAKE SURE YOU
Sign Up For Our Newsletter!
Keep up to date on the latest wine releases, events, and promotions.